1F LOOK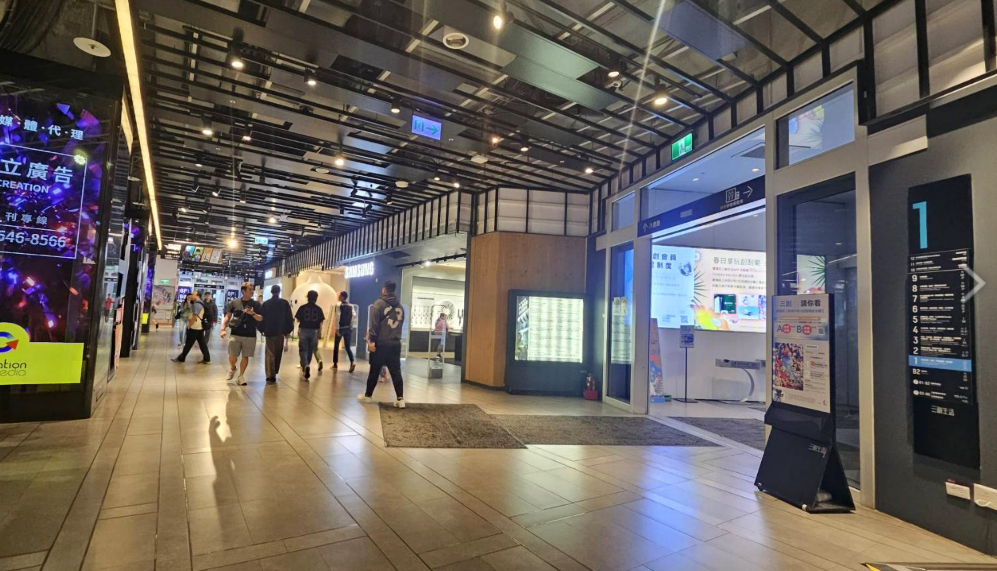 Various world-class brands are invited to have their stalls here. A display area has been designed based on the concept of those luxury shops. All consumers can experience the technology of a futuristic life through interaction. Not only are the top four e-commerce companies included to demonstrate the applications of boundless communication, but mobile device brands have also invested tens of million dollars to develop an interactive smart house shop. In addition to learning about global technology trends, the latest image projection technology is revealed in front of people's very eyes in a 12-cubic-meter exhibition room.
2F TOUCH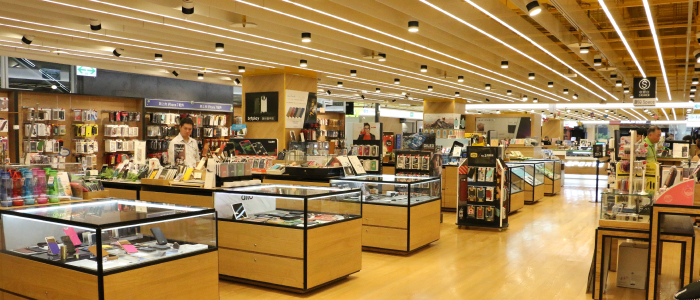 A mall with the highest number of global high-end brands presents all types of digital products, including laptops, tablet PCs, memory chips, and gaming products, in a newly designed space. It is the largest mall in Southeast Asia providing laptops and the second largest mall in the world providing gaming products, thus establishing itself in Taipei as a new landmark of the digital industry. A unique space is also provided to meet women's demands, "Creative Q Space", which offers thousands of mobile life, PC, designed craft, and artistic products. Furthermore, a specific place with hundreds of materials for exquisite wrapping offer women a delightful shopping experience.
3F CLICK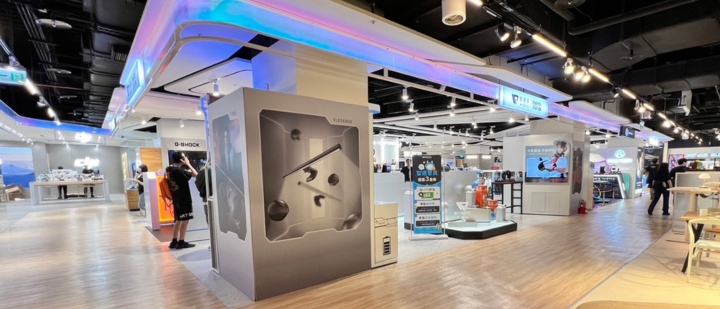 For camera fans, "Cameraddicts" is the perfect place to find cameras from a number of global brands, including cameras, accessories, professional equipment, and various other options for camera fans. Consultants onsite demonstrate the joy of taking photos. A vlogging place is also available for athletes to display high-end equipment to seamlessly film every movement. Another VR place has been prepared to provide a diverse shopping experience and offer the latest and coolest gaming style with visual effects that consumers have never seen before.
4F HOME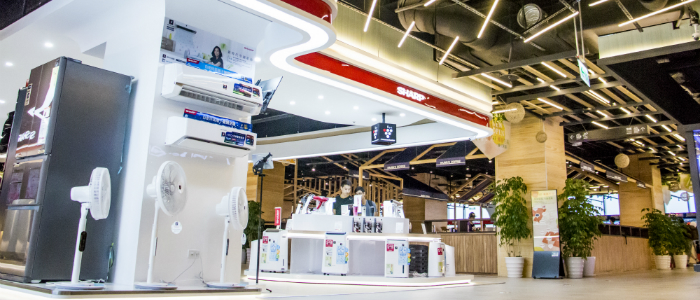 For the first Sharp flagship store in Taiwan, we collaborated with famous brands like Hengstyle, K.E. & Kingstone, Beutii, Gseven, Johnson Health Tech., Fuji, Qiewa, tokuyo, and J&h to create a "comprehensive shopping experience". We divided the 120 appliance brands into the smart appliance area, kitchen appliance area, and relaxing massage area so that you can enjoy one-stop shopping! You will not only find ideas for your home decor, but will also experience the aesthetic "joy" of life at home.
5F LISTEN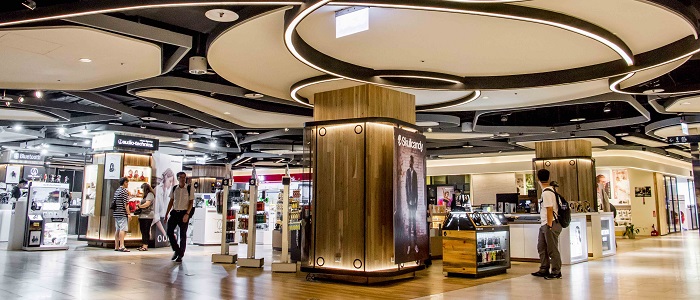 This is a nationally unique and sacred studio ground in a 700-ping area that showcases the boundless applications of technology in entertainment. Even Hi-End's outstanding equipment is here waiting for everyone to give it a try. The employees are connoisseurs that can provide professional services and arrange customized studio systems, as well as explain the technology to present a new-gen shopping model. Bose, B&O Play, JBL, Harman-Kardon, and B&W are all gathered here and just waiting for your visit.
6F GAME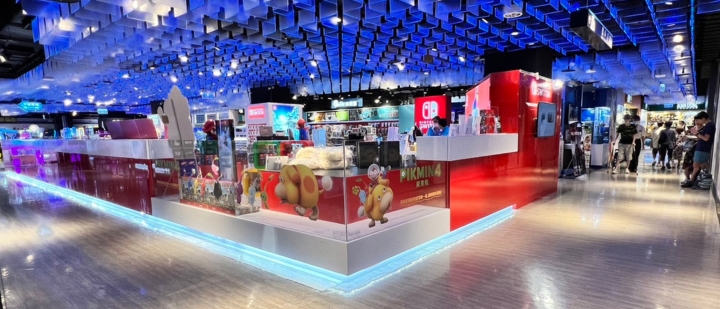 Amid boundless markets, unique theme shops contain U.S. and Japanese comics as a cultural base in Taiwan. The space is not only furnished with metallic materials but also exploits the features of technology in comics and animation to create a fantastic room for all comic fans, including the first foreign branch of Japanese Kotobukiya, the only experience gaming platform of Bahamut, and Taiwan's largest Gundam shop, combined with a gaming and fan interactive platform, to serve as the new holy ground for all comic fans in Taipei.
7F PLAY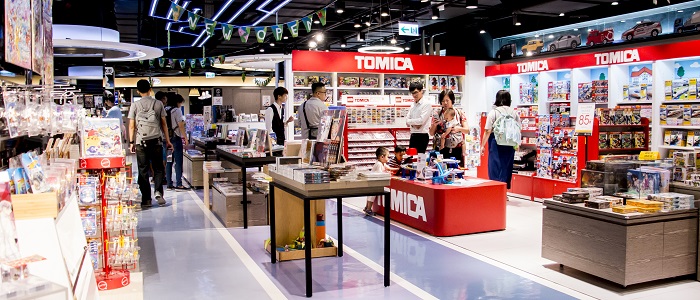 With the theme "Play Together. Explore and Experience." we have created a new children's learning park!We introduced a novel learning concept to create experience courses. Through the DIY creation process, we aim to establish patience and encourage children to build science knowledge and logic step by step. "Light-Year Exploration" even introduces Swan Panasia Games in order to spark children's passion and sense of achievement through play! We have also introduced TOMICA combined with the No. 1 ranked dream car for children. The limitless themed exhibitions and the sporadic special events can really expand your sense experience with fun. This is definitely the top destination for parents and children to spend quality time together!
8F EXPLORE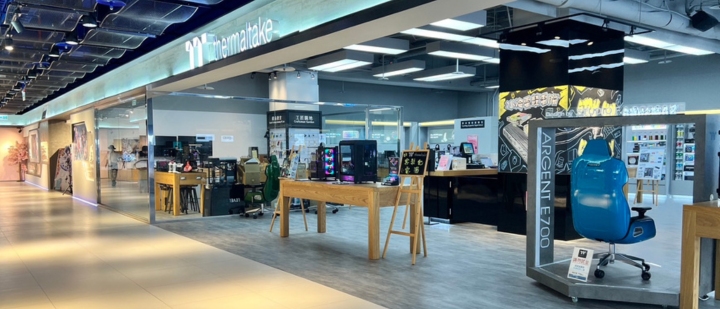 At the start of a trend, futuristic education concepts are introduced to lead children to think beyond the conventional frame and apply unique thoughts. From technology to art and nature, both children and adults can be inspired by unlimited imagination. This technological theme park is ideal for children and adults to freely explore new knowledge and experiences.
9F DINE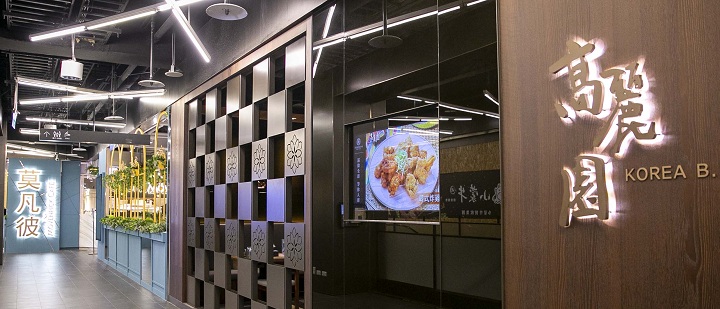 In combining the features of natural life and metropolitan trends, a new-generation living space for cuisine has been developed. From scrumptious Korean BBQ and exquisite Chinese cuisine to various theme restaurants, this space just makes the memories warmer and more unforgettable.
10F DREAM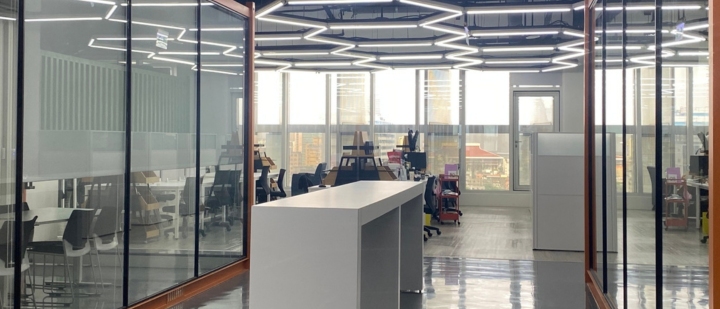 Introducing the "Co-workshop" concept provides entrepreneurs with appropriate office spaces and equipment to support their business. Unlike traditional work modes, the "Co-workshop" uses open social media to help entrepreneurs expand their network, brainstorm with each other, and listen to different voices. Eventually, the result is collaboration among people sharing the same goal, as well as attracting global resources for more possibilities. With the idea that people's power can change the world, Taiwan has this remarkable place as a hub for vision and funds to connect to the world.
11F MAKE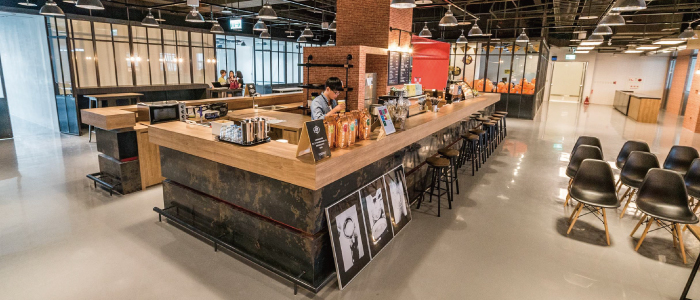 A magical space for entrepreneurs, it was founded by StarRocket of the Syntrend foundation and TSS to provide a variety of resources. A comfortable coffee shop, many sessions for new business models, and social connections all give the Dreamers here an environment where they can achieve their future with a good start.
12F SHOW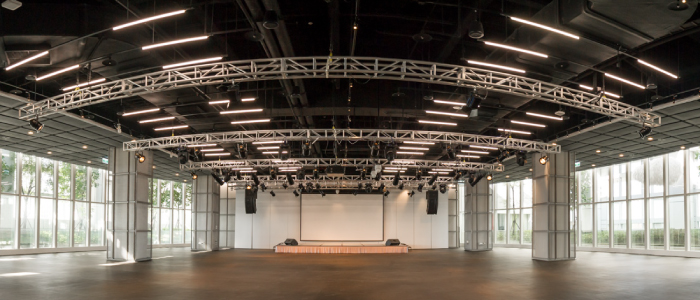 The floor height is 4.6 m with an area of 240 pings. The interior design idea is based on the modern style and is useful for different types of displays. Through digital media, sound and light effects, and image projection, technological art has been pushed to its very tip. The highly flexible interactive space integrates a comfortable environment, professional services, and comprehensive facilities to serve as a perfect option for business forums, product releases, press conferences, enterprise activities, private arrangements, or theme exhibitions. This fresh spot pulls technology, culture, and knowledge all together.
Download introduction
Number for booking: (02)7701-0268 To book the site Mrs. Chung #19626/ Mrs. Tsai #10292; For musical events, Mr. Tsou #19610
B2F TASTE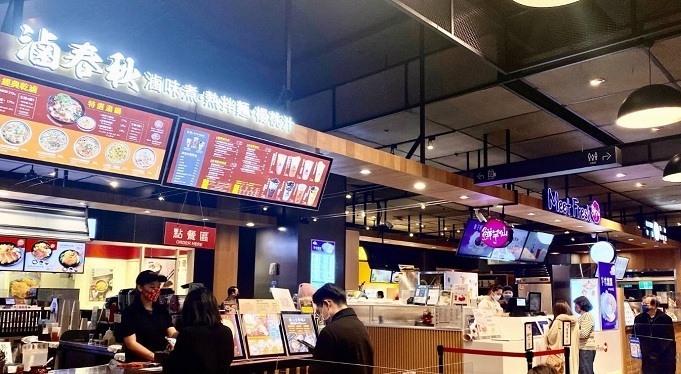 We strictly selected foreign restaurants and cafes which offer you cuisines with healthy ingredients. we establish the restaurants where give you a certain taste and sense of security.